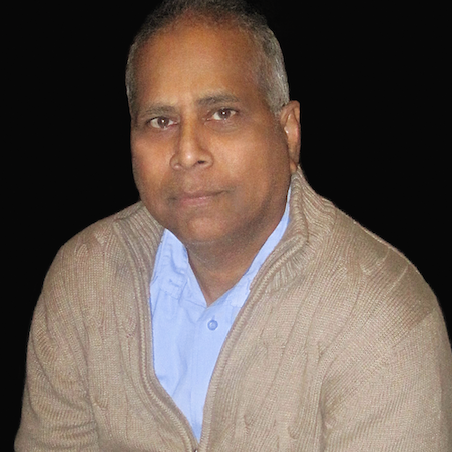 In Loving Memory of Satya Chand
September 08, 1950 - November 01, 2017
Resident of Union City, CA
Always in our hearts and never forgotten
Satya Chand was born on September 8, 1950 in Tonga, a suburb of Nausori, Fiji Island. He was the second eldest of five children. Satya graduated from Saraswati High and worked as an accountant at Carpenters Motor Part Division. He lost his father, Ram Prasad, at the age of 35 and dedicated the earlier part of his life to helping his mother, Dhan-Pati, raise his four brothers, Ramesh Chand, Nand Lal, Shui Lal, Mahendra Lal, and sister Saras Wati. He also ran the family-owned store and did farming on his family's land. On December 18, 1977, he married the love of his life, Mohini Lata, and together they raised three daughters - Daisy, Doreen, and Doleen. Satya was a father figure to many, loved his wife unconditionally, made time for everyone, and helped anyone. Driven to provide a better opportunity for his family, Satya traveled with his family and a single suitcase to the United
Education: High School
Occupation: Retired

Favorite Quote
"It's okay"
Events
Location:
Chapel of the Chimes Hayward Funeral Home, Cemetery & Crematory
View Direction
Event:
Prayer Services
Private
Make sure their milestones are never forgotten
Share condolences, memories, or photos with family and friends. Help keep their memory alive and provide comfort.
In Loving Memory of Satya Chand
Share photos or a favorite memory for comfort for loved ones.